Lani Kai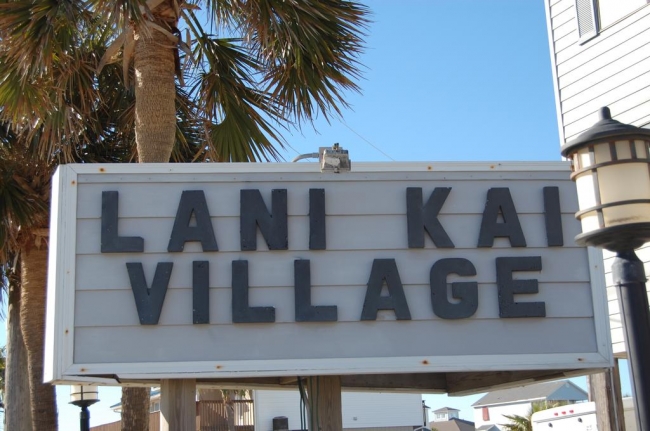 Lani Kai Gulf Shores AL Condo Sign


728 West Beach Blvd
Gulf Shores,
Alabama
36542
Price Range: $100,000 - $175,000
Sq Ft Range: 600 - 900 sq ft
Age: Built in 1980
Bedroom Units: 2
Boat Facilities: No
Outdoor Pool: Yes
If being close to the beach is good enough then, Lani Kai is an affordable condominium complex that may be the right choice. The 42-unit Lani Kai is made up of two-bedroom units with either one or two bathrooms. Constructed in 1980, before the rush to develop the area as a vacation destination, the two story, raised structures are arranged so they form a four-sided group of buildings with a courtyard in the middle. The units range in size from 700 square feet to 850 square feet. Living rooms in Lani Kai have tall ceilings in the living room area and kitchens have the basics for comfortable living. Each condo has its own private balcony that, depending on the condo's location, may have views of the West Beach section of the Gulf of Mexico or Little Lagoon.
Two pools are located in the center of the complex and the Gulf's sugar sand beaches, deeded to the Lani Kai Village, are a quick trip across the street. A barbecue area is available and there are community balconies in addition to the private ones. Covered parking and uncovered parking is available for a fee of $17 a day, with a two car maximum. The condominium complex is centrally located in the West Beach section of Gulf Shores, with several shopping options and restaurants nearby. To the east of Lani Kai Village is The Sands condo complex and directly to the west is Ike's Rentals as well as single-family homes.
---
Gulf Shores Real Estate Resources