Crystal Shores West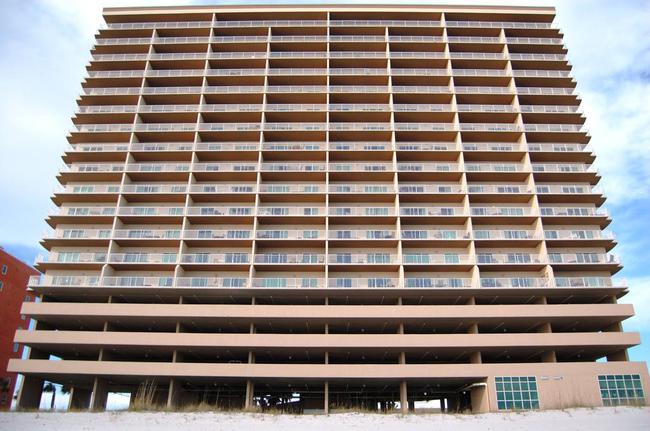 Crystal Shores West Gulf Shores AL Ocean Front Condo Balconies


931 West Beach Blvd
Gulf Shores,
Alabama
36542
Price Range: $325,000 - $500,000
Sq Ft Range: 1,000 - 2,200 sq ft
Age: Built in 2006
Bedroom Units: 2,3,4
Exercise Facility: Yes
Indoor Pool: Yes
Outdoor Pool: Yes
Waterfront: Gulf Front
Experience Life at Crystal Shores West
This multi-level complex (108 units within 18 stories), located on the Gulf shore, has a mix of 2-, 3-, and 4-bedroom condominiums. Constructed in 2006, it is the younger sister development to Crystal Shores, located next door. In terms of architectural design, it is very similar in that it has a stucco finish and the roof is a dimensional metal built-up roof. Units range in size from 1,000 square feet to 2,200 square feet.
---
Do You Own a Crystal Shores West Condo?
---
Crystal Shores West Amenities
Like its sister complex, Crystal Shores West has a swim-through pool (an indoor pool with underwater access to the outdoor pool), sauna, hot tub, spa and whirlpool with a waterfall. There is a game room with a pool table and foosball as well as an exercise room that faces the Gulf, and a meeting room. Pets welcomed, along with being wheelchair accessible, and served by a pair of elevators, makes this an even more attractive complex. There is covered, assigned parking and residents can enter through a covered walkway into a common lobby area.
Crystal Shores West has on-site management and 24-hour security. Condo fees, which range from $550 to $1,100, include association management, common area insurance and maintenance, trash, water and sewer, and pest control. There is access to the beach via a short boardwalk and there is also a picnic area and space for barbecues. Nearby is Ike's Beach Service, which rents items for beach activities such as Fat Sand Beach Bikes, paddle boards, and beach wheelchairs.
The complex is located a mile from Highway 59 and is close to night life, fine dining, shopping, golf and more. Crystal Shores West is in walking distance to local shops like Surf Style and the Purple Octopus and restaurants including The Original Oyster House, Desoto's and Bahama Bob's.
The complex is located to the west of Crystal Shores, to the east of Westwind, and directly across the street from Las Palmas. The complex is served by Gulf Shore's school district.
---
Gulf Shores Real Estate Resources