The Enclave at Oak Hill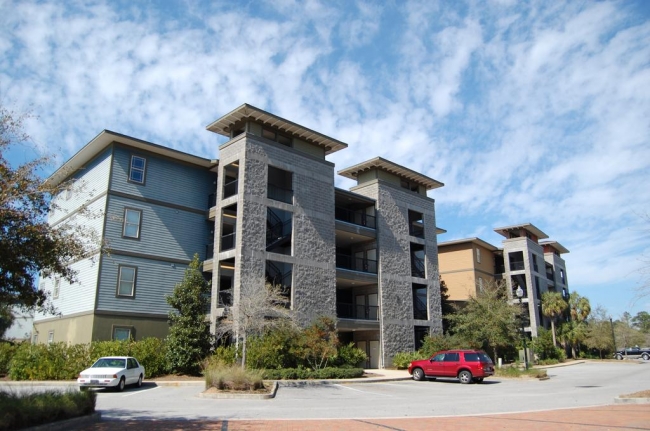 The Enclave at Oak Hill Gulf Shores Alabama Condo Community (3)


1430 Regency Blvd
Gulf Shores,
Alabama
36542
Price Range: $100,000 - $175,000
Sq Ft Range: 800 - 1,400 sq ft
Age: Built in 2007
Bedroom Units: 1,2,3
Boat Facilities: No
Exercise Facility: Yes
Layout: 123 Total Units in 4 Stories
Outdoor Pool: Yes
Come Experience Life at The Enclave at Oak Hill
The Enclave at Oak Hill is one of the rare condo properties with no access to the ocean. But what it lacks in sugar sands, it has in other features including its proximity to bike path, the Gulf Shores Golf Club, and many other attractions. The complex is made up of 10 four-story buildings housing a total of 123 units. Built in 2007, it has a mix of one-bedroom, two bedroom, and three-bedroom units ranging in size from 800 square feet to 1,400 square feet. Kitchens may have granite countertops depending on renovation efforts and they are part of an open-floor design that is roomier than many beach-front condominium complexes. Units have a private balcony that looks onto the pool/courtyard area. Each has the same number of bathrooms as bedrooms and there are 10-foot ceilings. The buildings are served by an elevator.
A modest outdoor pool and hot tub are surrounded by the buildings and other amenities include a fitness room. The lightly landscaped parking lot is limited to two cars per unit. The intersection with Highway 59 off Fort Morgan Road is a little less than a mile away. At this intersection is the Backcountry Trail and down the street from the intersection is Alabama Gulf Coast Zoo. The Gulf Shores Public Beach is just over two miles south from the condominium complex. To the east and west of the complex is single-family housing.
---
Gulf Shores Real Estate Resources