Summer Breeze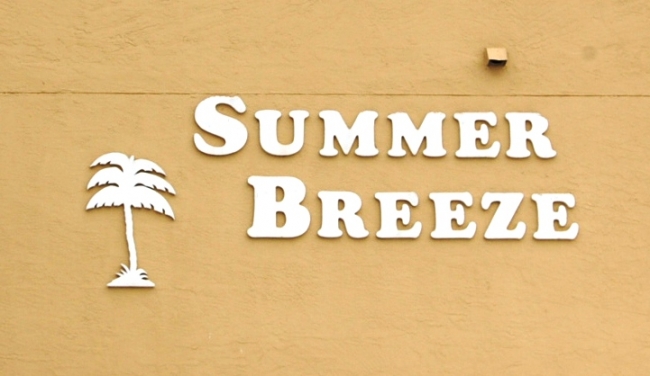 Summer Breeze Orange Beach AL Condo Sign


27222 Gulf Rd
Orange Beach,
Alabama
36561
Price Range: $100,000 - $150,000
Sq Ft Range: 750 - 960 sq ft
Age: Built in 1990
Bedroom Units: 1,2
Boat Facilities: No
Layout: 51 Total Units in 3 Stories
Outdoor Pool: Yes
Waterfront: Gulf Front
Come Experience Life at Summer Breeze
While away the day watching yachts enter the Gulf of Mexico from Perdido Bay at this modest condominium complex just two properties from Perdido Pass. A boardwalk leads to the sugar sand beaches. Summer Breeze is a three-story, L-shaped complex with 51 units ranging from one bedroom to two bedrooms. Built in 1990, condos range in size from 750 square feet to 960 square feet and have the same number of bathrooms as they do bedrooms. Comfortably-sized kitchens may or may not have granite countertops depending upon renovation efforts. Units on the small portion of L-shaped building face the Gulf of Mexico, though the majority have shared porches facing the pool. Private porches from the other side these units face the neighboring complex. Room is available for a washer and dryer.
In addition to a sizable pool, there is a barbecue area and outdoor shower. Summer Breeze features one of the longer boardwalks to the sugar-sand beach. Outdoor parking is also available. The condominium complex is close to several attractions. Fishing off the jetty leading into the Gulf of Mexico is a short walk away as is upscale shopping and restaurants across the street at San Roc Cay. If an outdoor adventure is more your style, cross Perdido Bay and explore acres of preserved lands at the State Park Reserve. To the east of Summer Breeze is Grand Pointe and to the west is Perdido Beach Resort.
---
Orange Beach Real Estate Resources