Phoenix All Suites W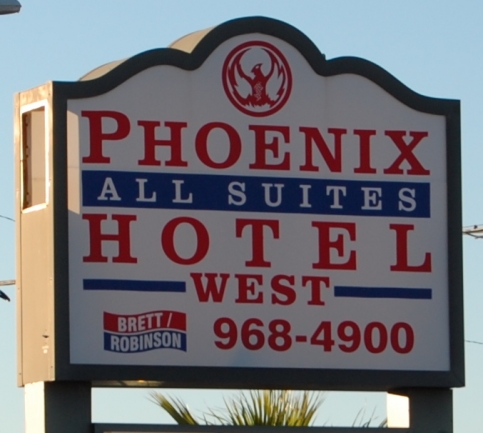 Phoenix All Suites W Gulf Shores AL Condo Sign


533 West Beach Blvd
Gulf Shores,
Alabama
36542
Price Range: $150,000 - $175,000
Sq Ft Range: 634 - 634 sq ft
Age: Built in 2006
Bedroom Units: 1
Boat Facilities: No
Outdoor Pool: Yes
Waterfront: Gulf Front
This is one of two beach-side All Suites locations under the Phoenix name. Located a mile west from its sister location, Phoenix All Suites, this complex has 88 one-bedroom units on 15 floors and each unit is 634 square feet in size. Like its sister location, the complex is part hotel and part condo. Units have owners but they don't have complete control of the units. For instance, interiors cannot be changed. In addition, those interested in rental income must work through one company. Like a hotel, there are services like housekeeping. Units in the building, constructed in 2006, contain either one or 1.5 bathrooms and a pair of bunk beds built into the wall. Cozy kitchens contain all features you'd expect from a Gulf Shores condo and a private, covered balcony extends from the living room, providing guests with exceptional sunset views. Wifi serves the entire complex, shared laundry facilities are available, and a pair of elevators are on site.

An outdoor pool with a sizable deck faces the Gulf of Mexico and a boardwalk leads to the sugar-sand beaches of the Gulf of Mexico. The "condotel" includes a small barbecue area, a beachside pool, a hot tub, and both covered and uncovered parking. The hybrid condo complex is a mile away from State Highway 59 where there are several shopping and restaurant choices. Directly to the west of Phoenix All Suites West is Bahama Bob's Beach Side Café and to the east is the 26-floor Island Tower. The nearest condo complex to the west is the Driftwood Towers condominium complex.