Legacy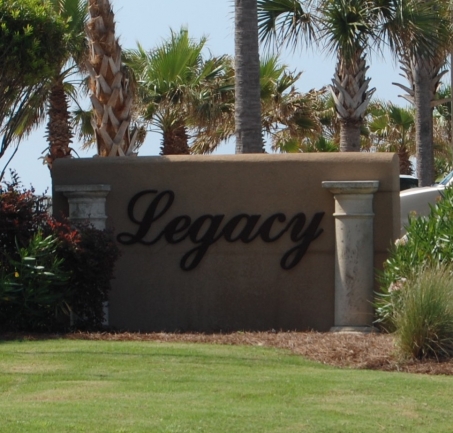 Legacy Gulf Shores AL Condominium Sign and Landscaping


1021 West Beach Blvd
Gulf Shores,
Alabama
36542
Price Range: $350,000 - $400,000
Sq Ft Range: 1,200 - 2,100 sq ft
Age: Built in 2001
Bedroom Units: 2,3,5
Boat Facilities: No
Outdoor Pool: Yes
This low-density, 8-floor condominium complex is right in the mix of a great location and beach-front attractions. Legacy condos, built in 2001, is on West Beach and the two-bedroom, three-bedroom and five-bedroom units all have private balconies looking onto the Gulf of Mexico. And Legacy is near plenty of shopping and restaurant option. Of the 24 condos in the complex, units with two bedrooms are just under 1,250 square feet and have two bathrooms. Three-bedroom units are just over 1,320 square feet and have three bathroom while five-bedroom units are just over 2,020 square feet and have five bathrooms. Private balconies from the living room and master bedroom provide ample view of the Gulf of Mexico. The open floor plan includes the living room, a moderately-sized kitchen and dining area. Master bedrooms include a Jacuzzi tub and washer/dryer hookups are available.
The complex has a sizable beach-side pool that includes a bathroom and outdoor shower. A barbecue area is also on the premises. A two-car maximum is available in the landscaped parking lot and RVs and boat trailers are prohibited. Legacy is a little more than a mile from State Highway 59 and is in walking distance to several restaurants and shopping. To the west of Legacy is the Gulf Village complex. Directly to the east of Legacy is the pool area of Crystal Tower. 
---
Gulf Shores Real Estate Resources