Island Winds East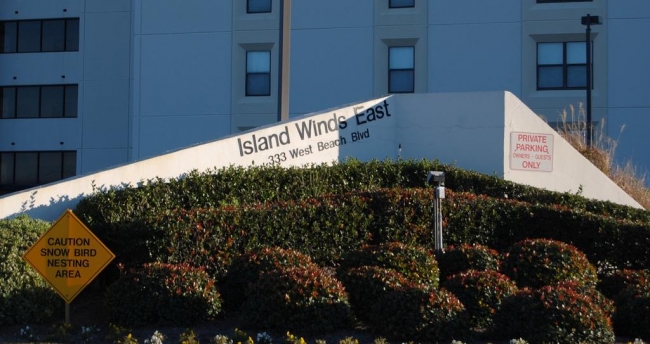 Island Winds East Gulf Shores AL Condominium Sign


333 West Beach Blvd
Gulf Shores,
Alabama
36542
Price Range: $175,000 - $375,000
Sq Ft Range: 600 - 1,300 sq ft
Age: Built in 1983
Bedroom Units: 1,2,3
Exercise Facility: Yes
Outdoor Pool: Yes
Waterfront: Gulf Front
Centrally located and a comfortable distance from tower complexes in the area, Island Winds East offers ocean aficionados, an on-the-beach location with room to breathe. This complex sits comfortably next to a public beach and is two complexes away from the nearest condominium tower. Island Winds East offers one-bedroom, two-bedroom, and three-bedroom units that range in size from 516 square feet to 892 square feet to 1234 square feet square feet, respectively. One-bedroom units have one bathroom while two-bedroom and three bedroom units have two bathrooms each. Most are beach-front, privately-owned units with balconies accessible from the living room area. Some have balconies that face the side of complex and as a result have limited beach views. Each condo has a modern kitchen, a washer/dryer hook-up, and public wifi is available throughout the complex.
Islands Winds East is three blocks away from State Highway 59, which makes the complex only a short walk from numerous restaurant and shopping options, including attractions like the popular Hangout. In terms of amenities, Island Winds East has a beach-front pool, air conditioned workout room, and a barbecue area. There is a boardwalk to the beach and umbrella and chairs can be rented during the busy season. During May to August, visitors to Island Winds East are allowed to have one car in the lot, which is shared with its sister complex Island Winds West. Additional cars may need to be parked at an alternate location. The complex's sister Island Winds West  is directly next door to the west and a public beach with on-site parking is to the east.
---
Gulf Shores Real Estate Resources